Naomii Wellness is a holistic skincare and wellness brand, created by Holistic Therapist Ruth Reid.
Naomii Wellness focuses not only on nourishing your skin but also your mind, soul & body, through bespoke facials and wellness workshops.
Their aim is to nurture your well-being through a wellness-first approach. Inspired by Ruth's own journey and finding a peaceful sanctuary within the wellness industry, she prides herself on creating a truly authentic journey for everyone.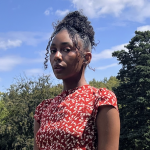 Bellamy Central is excited to welcome Naomii Wellness to the Evergreen Health & Wellbeing Fayre in November. Why not visit and try their products for yourself.